Skip to content
Project Manager Telematics (w/m/d)
Munich, full-time
start 10/2021
Job summary
You will take on the responsible and challenging task of project manager for telematics in the automotive sector. The goal is the series support and further development of a new generation telematics component. You will be responsible for project planning, project implementation and supplier management. You coordinate the project team and ensure that the planned new functions are implemented on time and in high quality. As the central contact person in the project, you maintain an overview at all times and ensure transparency and structure.
What we are looking for.
How do you know that the job is right for you.
An experienced, self-motivated and customer-focused Project Manager who will be responsible for the following:
Project planning and project management
Steering of the development team
Supplier management
Prioritisation of various topics in the project
Central contact person in the project for the project team, the supplier and the interface partners (purchasing, production, logistics and quality)
How do you know that the job is right for you.
This distinguishes you:
At least 5 years of experience in development, ideally in the automotive industry
Successfully completed studies in the field of communications engineering, electrical engineering or comparable studies
First solid experience as project manager or technical project manager
Ideally experience with infotainment development in the automotive environment
Ideally knowledge in the area of connected mobility – telematics, mobile infrastructure, backend services, etc.
And this characterizes you:
You are self motivated and enjoy working in a team.
You have an overview and can deal well with complex technical contexts.
You are very well organized and can control and coordinate well.
Strong communication skills and a confident appearance are a prerequisite.
A very high customer and solution orientation are a matter of course for you.
You are motivated by the future of mobility every day.
Are you interested in becoming an AVENEER? You should enjoy working like this:
You always act in a customer-oriented and entrepreneurial manner.
You are not satisfied with the status quo, but want to develop yourself every day.
You enjoy working together on realizing a vision.
You like deciphering complexity.
You work sustainably and with care for your environment.
The most important thing for us and you is that you fit into our team. We would therefore be delighted to get to know you in an interview.
With our high-quality development expertise, operations, passion for innovation and network, we cooperate with established companies and young startups in realizing their ideas and goals.
Our Benefits
Permanent employment contract
Work-Life Balance
Exciting projects
Motivated colleagues
Fair salary​
Education program
Mobile work
Future technologies
Why AVENYR is right for you
Any questions?
With us, good ideas prevail and not status or ego.
We think ahead, so we don't have to work in "firefighting mode" every day. If there is a problem, we work together as a team on the solution.
Our enthusiasm for new technologies shapes our daily work – embrace innovation.
We want to combine the best of the worlds of startups and large companies.
We are developing our young and ambitious company together and you would like to actively shape this path.
Any questions?
We are happy to answer your questions about the application process or vacancies.
You are welcome to connect with us directly or simply write us an email at

We are happy to hear from you!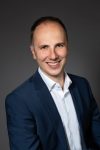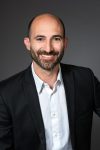 Startup your life!
Stay up to date!
Our certificates